COVID-19 PROJECT VACCINATION
Stanford Health Care received it's first COVID-19 vaccination supplies in December 2000. The first doses were allocated towards frontline workers, but the organization quickly assembled a volunteer workforce to vaccinate the entire hospital's workforce. Leveraging assets from the CDC, the first design was the vaccination sticker.
The initial Pfizer vaccine delivery was unknown until shipment arrival, mobilization of Project Vaccination happened within day/hours. Stickers were turnkey, and a trusted vendor printed 10,000 stickers overnight.
OVERVIEW
Vaccine stickers and selfies can increase confidence in vaccines. Just like "I voted" stickers were designed to remind people about Election Day, "I got vaccinated" stickers are designed to help people see the vaccination efforts unfolding in their own community.
VACCINATION STICKERS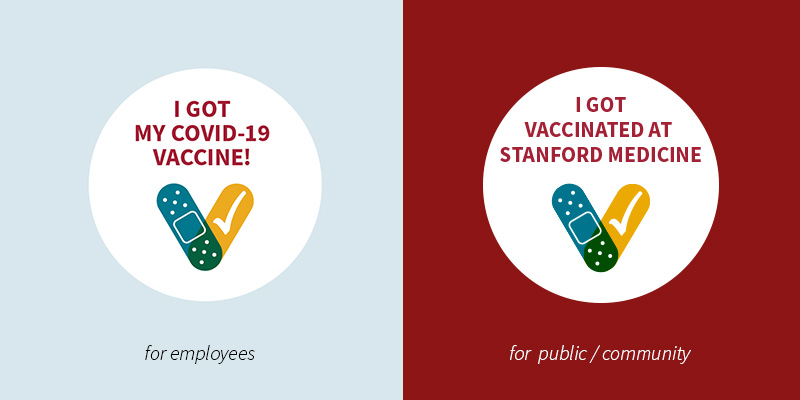 GIFT PACKAGE FOR VOLUNTEERS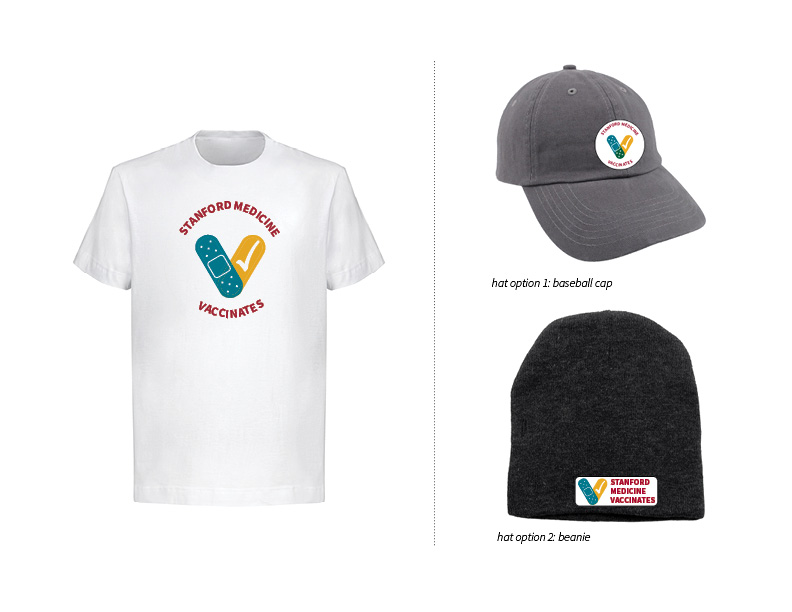 FOR EXTERNAL AUDIENCE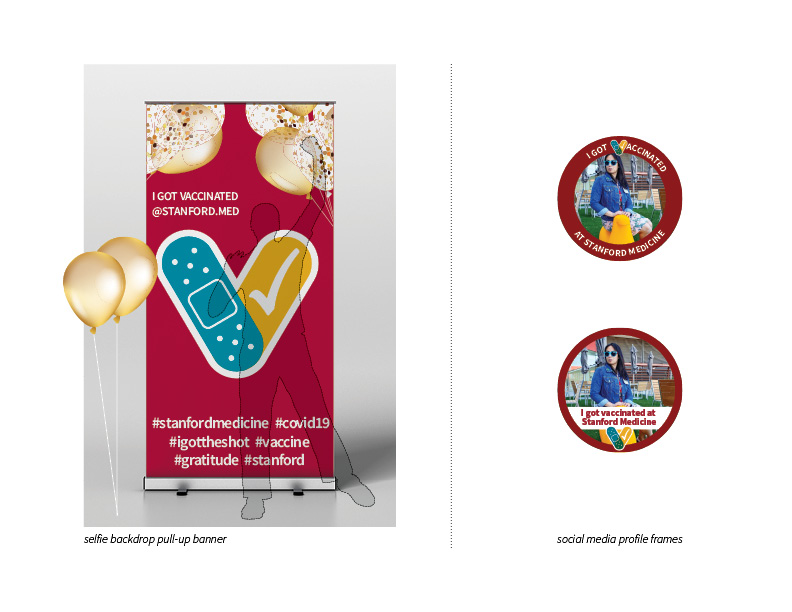 COVID Educational Module on Website: Mythbusters
During the early days of COVID, there was a lot of misinformation floating around. To combat some of the misinformation, we created a COVID educational module first to be placed on the COVID-19 basics portal, but content and images later repurposed for other channels (flyer + social media).