A Branded Medicare Insurance Product from Stanford Health Care
Between the 2015 AEP period – 2019 Age-In period, Stanford Health Care Advantage's design was an in-house endeavor. Starting with promotion within Santa Clara County, rapid growth during this time period resulted in one additional county offering per year, maxing at the current three county mix: Santa Clara, Alameda, San Mateo.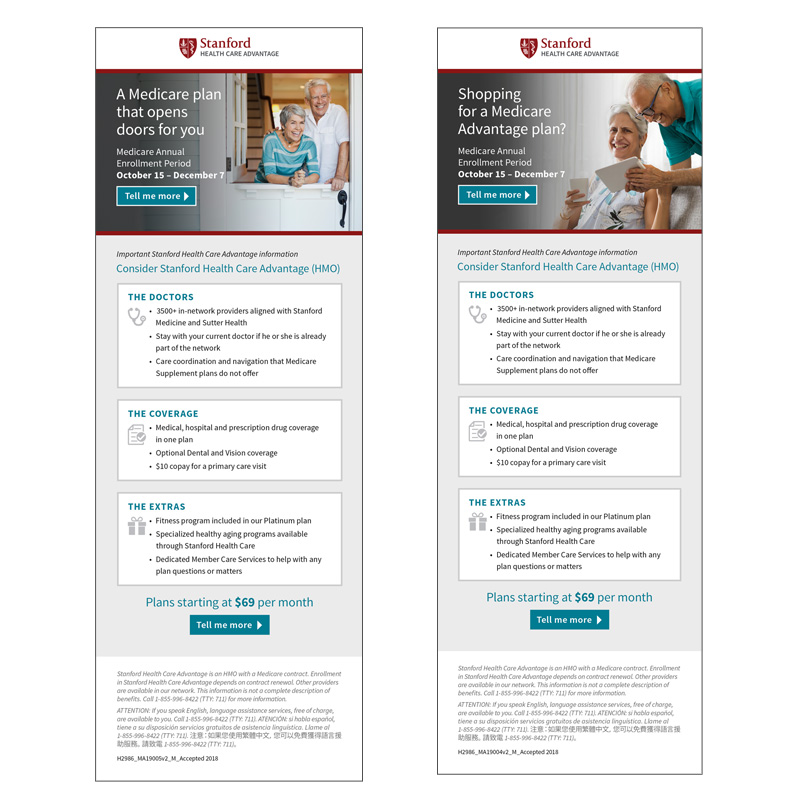 Unable to source images of 65+ that reflected the diversity of the Bay Area, we held a custom photoshoot, sourcing our own talent from within the Stanford family.
GENERAL OVERVIEW
A intense focused campaign for the 65+ across multiple counties during AEP Open Enrollment: October 15 – December 7
MARKETING CHANNELS
Direct Mail
Email Campaign
Bus Wrap
Newspaper / Magazine
Web Banners
Facebook Ads
Custom Photoshoot